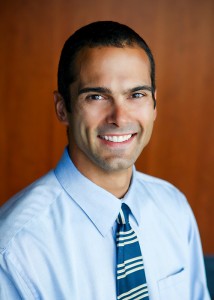 Byrke O. Beller, MD
& Jen Herbison, RN
Obstetrics, Gynecology & Infertility
Dr. Beller joined Pacific Women's Center in 2002. Dr. Beller is a graduate of Miami University (Ohio) and Jefferson Medical College in Philadelphia. He completed his training in Obstetrics and Gynecology at the University of New Mexico in Albuquerque. He practices evidence-based medicine and is a strong believer in empowering patients to make informed decisions regarding their medical care.
Dr. Beller works closely with his trusted nurse, Jen Herbison, RN who brings deep compassion and breadth of knowledge to the practice.
Dr. Beller enjoys spending his free time with his wife and daughters as well as competing in Masters track events and local 5K races.
Dr. Beller is also on Facebook.
Little Known Fact: For 2010, Dr. Beller was ranked 10th in the Nation for his division of Masters Track and Field in the 400 meter dash. His time was 53.66 seconds!
CV: Byrke O. Beller, MD